Company profile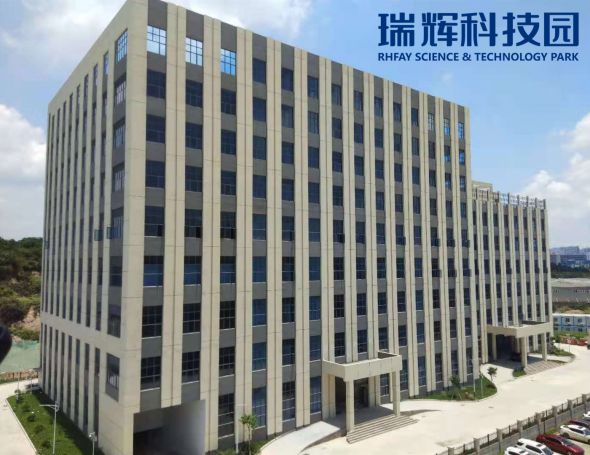 Guangzhou Rhfay Biotechnology Co., Ltd. was organized in 2010 and officially established in 2012. The share reform was completed in 2015, with a registered capital of 24.21 million yuan. Our company has invested more than 30 million yuan in the science city of Guangzhou Development Zone and built a 100000 level purification workshop with an area of more than 2000 square meters for the R&D, transformation, production and manufacturing of biomedical technology. In 2016, our company actively promoted the listing of the new third board, promoted the overall upgrading of the company from inside to outside with the help of capital, and laid the financial, material and human foundation for the next leap forward development. In April 2017, our company successfully obtained the POCT industrialization land of Science City Development Zone through bidding, auction and hanging. It was completed in December 2020 and put into use in March 2021, named Rhfay science and technology park. The total building area (including basement) of Rhfay Science and Technology Park is 34095.5 square meters, with two 6-storey and 9-storey production and R&D office buildings. The base mainly produces POCT series detection reagent products of fluorescence immunochromatography, POCT series detection preparations of chemiluminescence technology platform, magnetic particle chemiluminescence analyzer (POCT Series) and detection kit as a new technology platform product of international cooperation. At the same time, new supporting research and development pilot test, inspection, storage and other auxiliary facilities will be built. Form a pilot research, development and production base for high-tech biological agents that combines production, learning and research, and has complete functions, with an output capacity of 2 billion yuan.
Rhfay biology focuses on the R&D, production and sales of in vitro diagnostic reagents. At present, the in vitro diagnostic products developed by our company and obtained the registration certificate include: tuberculosis detection series, respiratory virus detection series, gynecological detection series, early tumor diagnosis series, eugenics series, inflammatory reaction series Other products (such as diabetes detection technology, AIDS HIV detection, children's trace element detection, Chlamydia detection, mycoplasma detection, B group streptococcal coloration). Among them, the R&D of tuberculosis detection and diagnosis series products has entered the stage of clinical testing and will be produced on a large scale; COVID-19's control products include: new crown detection kit and KN95 mask, which have been produced and sold on a large scale and applied to the world market, such as North America and Europe and so on. In addition, 8 diagnostic products for gynecological, pediatric and respiratory diseases have obtained registration approval.
Rhfay biology has established long-term cooperative relations with scientific research institutions of Chinese Academy of Sciences, Sun Yat sen University, Southern Medical University and other well-known universities in China. In terms of international cooperation, the company has established long-term strategic cooperative relations with Cambridge University and Lancaster University. As a high-tech enterprise in biomedicine, it has obtained a number of national invention patents, Another 10 invention patents are being applied for.
At the same time of rapid development, we expect more people with lofty ideals to join Rhfay biology, inject continuous vitality into the company and work together to achieve the lofty goal of the enterprise!